Designing the Stage: Balinese Wayang Listrik
---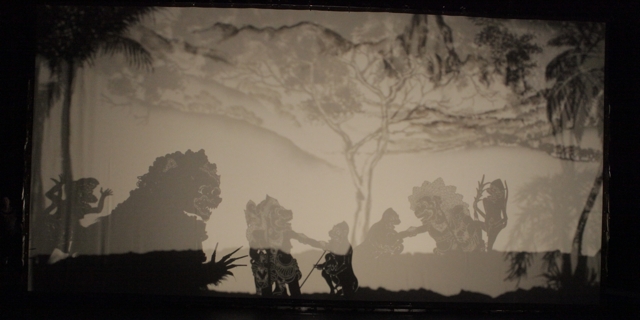 Designing the Stage: Balinese Wayang Listrik a CSEAS co-sponsored talk with the UH-Manoa Dept. of Theatre + Dance presented by I Made Moja, Principal Artist, Gamelan Sekar Jaya Saturday, January 23 at 6:45-7:15 pm Kennedy Theatre – Earl Ernst Lab Theatre Talk Survey 
Précis
Accomplished Balinese artist I Made Moja will speak on his experiences in the field of Balinese theatrical stage design in support of his current work as guest designer for the Wayang Listrik performance of "Subali-Sugriwa: Battle of the Monkey Kings" at UHM's Kennedy Theatre, which runs until January 31, 2016. Please join us for this in-depth look at the art of Balinese stage design.
Speaker Bio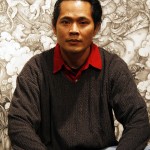 I Made Moja
is a prominent 
Balinese painter, skilled in the 
traditional ink and watercolor 
technique of his native village of 
Batuan. The compositions are 
often very detailed and complex, 
drawing from Hindu mythology, 
traditional village life, and 
nature. Moja's Bay Area 
exhibitions have included 
Stanford Art Spaces, the San 
Francisco Commonwealth Club, 
Somarts Gallery, and Pro Arts. 
His work has also been shown 
internationally and featured in 
numerous books on the art and 
culture of Bali. Since coming to 
the US, Moja has 

branched out artistically. In addition to 
experimenting with new themes in his painting, he has become a 
primary dancer with Gamelan Sekar Jaya, an acclaimed Balinese 
orchestra and dance group.
Talks Program Info
More Indonesia Talks