Faculty Spotlight: Dr. Ben Fairfield
---
Dr. Ben Fairfield, University of Hawaiʻi (2017) alumnus, was awarded his PhD in Ethnomusicology in 2017. He is also a former Foreign Language and Area Studies FLAS awardee (2015) and East-West Center Graduate Degree Fellow (2010-2012). Since graduating, he has been active on the Thai music scene as a researcher, teacher, and performer.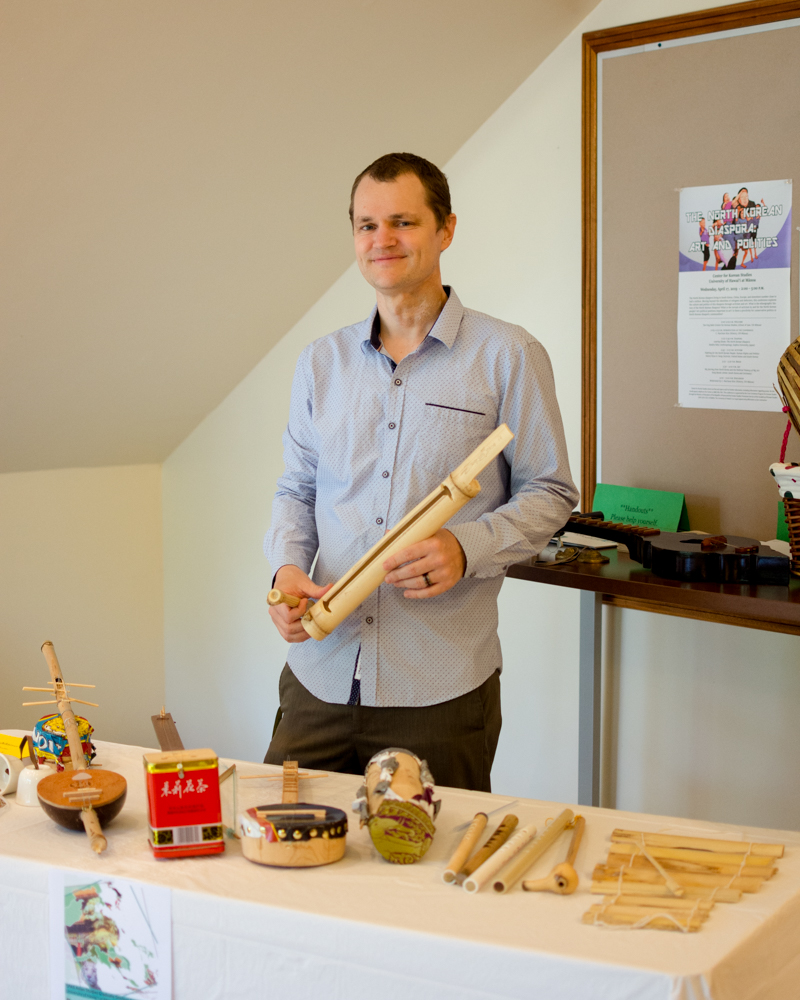 Dr. Fairfield received a 2019-20 Fulbright U.S. Scholar grant to research Karen music, identity, and representation at the Karen Ecomuseum in Mae Sot, Thailand. He plans to be in Thailand from May-August 2020.
Dr. Fairfield is currently affiliate faculty with the Music Department, University of Hawai'i at Mānoa and on the staff of the University of Hawaiʻi Press. His recent publications include "Ethnic and Village Unity: Symbolized or Enacted: Lahu Music-Dance and Ethnic Participation in Ban Musoe, Thailand" (Asian Music 49:2:71-105, 2018) and the English translation Forbidden Songs of the Pgaz k'Nyau of the Thai publication by Chi Suwichan Phattanaphraiwan, which appeared in Ethnomusicology Translations (SEM) in 2018.
Handmade Instruments
Dr. Fairfield has hand made several instruments in preparation for his fall course MUS311M: 'Thai Ensemble', which will include a component where students build the instruments they will learn to play. These instruments were crafted out of bamboo sourced from outside the Art Building at UHM and other repurposed materials. On Thursday, April 11, as part of the opening ceremony of the SPAS Graduate Student Conference, he performed as part of a Thai ensemble which played Phu Yai Lee, "the quintessential Thai protest song", utilizing some of the handmade instruments.
Above, photos of the handmade instruments, featuring materials such as rice and coffee bags, tea tins, chopsticks, fishing line, PVC, and bamboo.
Demonstration of the instruments before the performance.

A handmade instrument made out of reclaimed wood, fishing line, and chopsticks.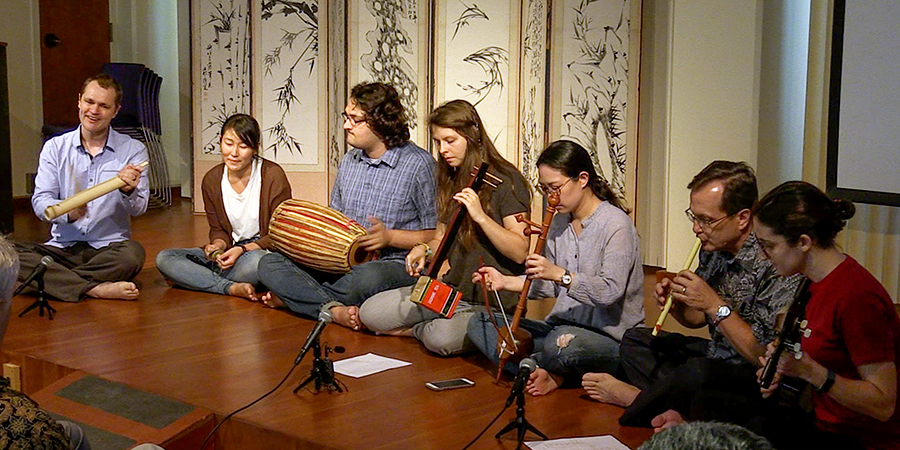 You can watch Dr. Fairfield perform with the ensemble, below:
Fall 2019: Thai Ensemble Course
For more information about MUS311M: Thai Ensemble, see our post here.