Performances occur throughout the semester at select times. Click post below for details.
Upcoming/Most Recent Performance:
Participate in a workshop with prominent dance critics and learn how to write a concise, focused dance review. (July 24-27)
About:
The University of Hawai'i Asian Theatre Program is internationally recognized as a leading center for Asian theatre study and research. More information on their upcoming and past Southeast Asian performances can be viewed on this page.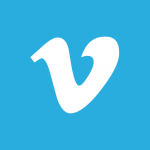 Vimeo is a site where filmmakers upload their work and users can access this content on various platforms as high definition video. CSEAS maintains a Southeast Asia channel on our vimeo profile at http://www.vimeo.com/uhcseas. We feature original clips from Southeast Asia productions at UH-Mānoa and in the Honolulu community. In addition, we curate an archive of documentaries and promotional films that were filmed throughout the region.
Books Films Music Perform. Talks Video 
Theatre Program   Dance Program Kennedy Theatre Leeward Theatre   American Gamelan Institute   Wayang Listrik 
List Performance Archive by Date
Performance Archive by Country: