Association for Asian Studies 2021 – Southeast Asia Panels
---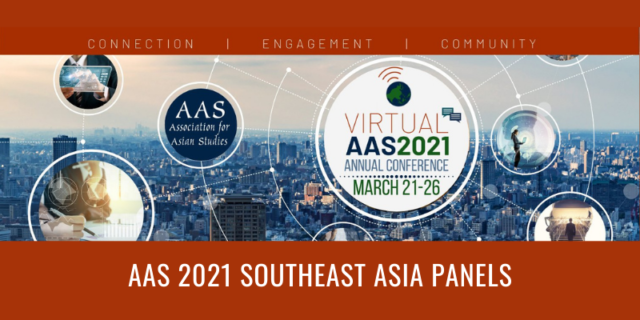 The Association for Asian Studies Annual Conference 2021 will be held virtually this year from March 21 – 26.
We've specially compiled a list of Panels, Roundtables, On-Demand Talks, and Meetings-in-Conjunction that focus on Southeast Asia for your virtual engagement.
You can also find the full program here; and more details about the conference here.