Unless otherwise noted, CSEAS scholarships and fellowships have been consolidated on the UH Star System at http://www.star.hawaii.edu. Click "Scholarships" and use the advanced search to look for the scholarships/fellowships listed below. After you have located the scholarship/fellowship, click on "Apply" and you will be directed to the application form and extended award requirements. Please follow all directions to insure a proper application has been submitted and the deadline for each application has been met.
Foreign Language and Area Studies Fellowships (FLAS)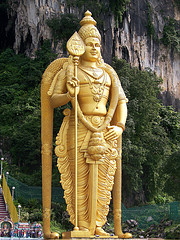 Recipients must be a U.S. citizen, national, or permanent resident enrolled full-time in an undergraduate or graduate program at the University of Hawaii at Manoa and studying an eligible Southeast Asian language (Cambodian, Tagalog, Indonesian, Thai, and Vietnamese) during the award period. Undergraduate recipients must take 3rd year or higher level language courses. Academic year fellowship recipients must take at least one language course and a matching area studies course each semester, and Summer fellowship recipients must enroll in an approved formal intensive language training program with 120 hours of instruction at the advanced level, or 140 hours of instruction at lower levels, for a period of 6 weeks or longer.
Questions should be addressed to School of Pacific & Asian Studies Fellowships Coordinator, Dr. Chizuko Allen, at 956-2210 or chizuko@hawaii.edu.
Application Deadline: Friday, January 16, 2015 by 5:00pm HST | Apply Now

Starr Foundation Graduate Fellowship in Asian Studies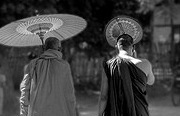 This fund is to assist graduate students in Asian Studies w/field study expenses, summer language study, research or conference travel & general study expenses.
Contact person: Dr. Chizuko Allen, chizuko@hawaii.edu
Check with Dr. Allen for 2015 Application Deadline
The Moscotti Fellowship for Graduate Studies of Southeast Asia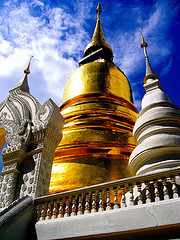 To assist full-time, classified graduate students in a degree program at UHM in any department or program in the arts, humanities or social sciences whose area of focus is Southeast Asia.
This fellowship may be used for any of the following purposes:
to attend a professional meeting at which the graduate student will present a scholarly paper or participate in the meeting as a discussant of a scholarly paper; to provide travel expenses for Southeast Asia graduate students so that they can conduct research which will contribute to the preparation of a scholarly paper by the student or other appropriate research purposes.
The travel may be to locations in the United States or abroad and can be used for library research etc., or for field research, but the award generally favors applicants who are presenting their work at a professional conference or workshop.
Deadline: Friday, January 30, 2015 by 5:00pm HST |Apply on STAR | Average Award: $750-1,500
The John Fee Embree Endowed Scholarship [NOT AVAILABLE FOR SOUTHEAST ASIA IN 2015-16]
The John Fee Embree Endowed Scholarship was established to honor the late Asia scholar, Professor John Fee Embree. The scholarship for up to $1,100 is earmarked to assist graduate students in anthropology or sociology who are concentrating their academic work on Southeast Asia related studies at UHM.
Deadline: Not available for Southeast Asia in 2015-16 | Apply on STAR