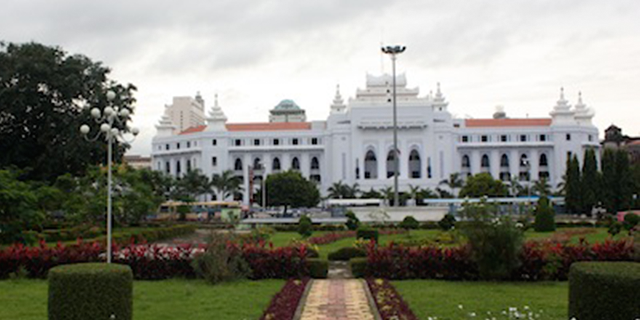 Yangoon City Hall, Myanmar; Image: Photographer unknown
Most recent Myanmar Posts:
This week, our bookshelf spotlights new releases on Myanmar.
Naturalistic performances allow director Midi Z to construct an engaging portrait of the socioeconomic difficulties of his homeland (on 4/29).
Learn about Buddhist culture in Myanmar in this wonderful documentary film.
Government and International Organization Site
Business, Trade & Innovation Resources
News & Media Resources
Education Resources
Language & Culture Resources
Travel & Tourism Resources
Study, Volunteer, and Work Abroad Resources
Visit Country-Specific Resource Pages Below: