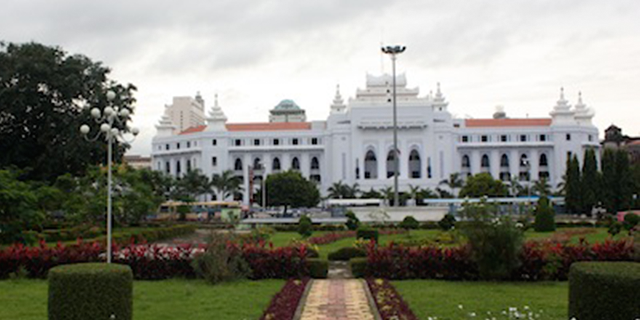 Yangoon City Hall, Myanmar; Image: Photographer unknown
Most recent Myanmar Posts:
We are proud to announce a new series featuring the work of CSEAS affiliated faculty beginning with Southeast Asia art historian, Dr. Paul Lavy.
This week we feature the first band from Myanmar who performed at the famous SXSW festival in 2014.
Enjoy this wonderful travelogue through Myanmar by director Ben McNamara and Two Humans Travel.
Government and International Organization Site
Business, Trade & Innovation Resources
News & Media Resources
Education Resources
Language & Culture Resources
Travel & Tourism Resources
Study, Volunteer, and Work Abroad Resources
Visit Country-Specific Resource Pages Below: