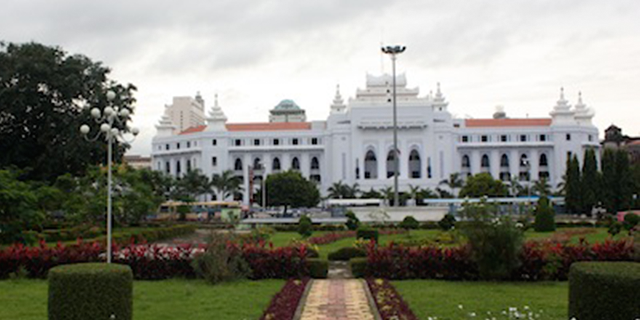 Yangoon City Hall, Myanmar; Image: Photographer unknown
Most recent Myanmar Posts:
This week we feature a video from the British Pathé collection that includes footage of the Burmese water festival in 1946.
This week we feature the pop music and a video from the popular Burmese musician and model, Eaint Chit.
Watch the first of a four-part series on the best boat trips in the Mergui region of Myanmar.
Government and International Organization Site
Business, Trade & Innovation Resources
News & Media Resources
Education Resources
Language & Culture Resources
Travel & Tourism Resources
Study, Volunteer, and Work Abroad Resources
Visit Country-Specific Resource Pages Below: