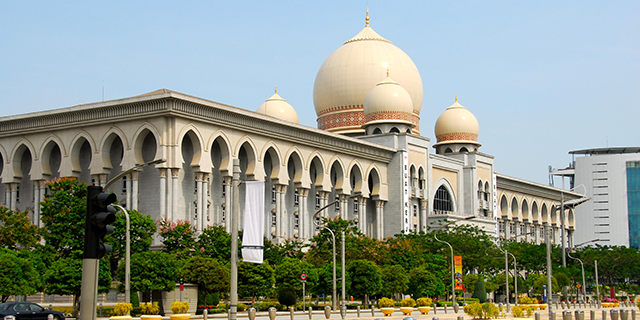 Palace of Justice, Malaysia; Image: Photographer unknown
UH Malaysian Student Association   Malaysia Specialists
Most recent Malaysia Posts:
Join us on Oct. 13 for a talk by Dr. Leonard Andaya and Dr. Barbara Andaya on "Writing Regional and National Histories in Southeast Asia".
This week's bookshelf takes a look at urbanization in Southeast Asia and how it affects women in Cambodia and Sarawak, Malaysia.
As we begin the fall term, take a look back at the wide array of topics in our Summer & Spring Bookshelf Spotlights. More great titles to come this semester!
Government and International Organization Site
Business, Trade & Innovation Resources
News & Media Resources
Education, Language, & Culture Resources

Language & Culture Resources
Travel & Tourism Resources
Study, Volunteer, and Work Abroad Resources
Visit Country-Specific Resource Pages Below: