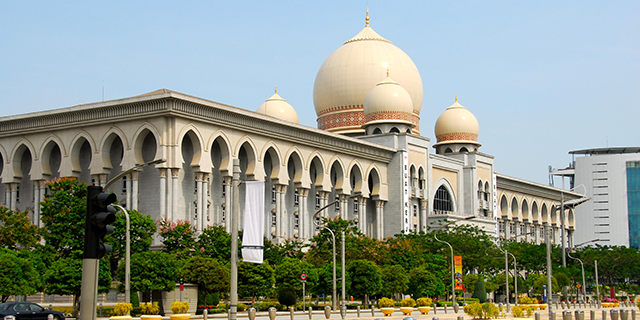 Palace of Justice, Malaysia; Image: Photographer unknown
UH Malaysian Student Association   Malaysia Specialists
Most recent Malaysia Posts:
CSEAS invites audiences to a talk on the interpretation of ethnic relations through student engagement with Malaysian films. (on 2/10)
Listen to the smooth electronic pop beats from Malaysia's Tenderfist, our featured artists this week.
Our bookshelf this week spotlights Hinduism in Southeast Asia as many countries throughout the region observe Deepavali or the Festival of Lights.
Government and International Organization Site
Business, Trade & Innovation Resources
News & Media Resources
Education, Language, & Culture Resources

Language & Culture Resources
Travel & Tourism Resources
Study, Volunteer, and Work Abroad Resources
Visit Country-Specific Resource Pages Below: